AVAILABLE SESSION DAYS/TIMES:
Classes begin September 17 with ongoing enrollment until 4th class
*All Classes Are Held at Our Palo Alto Campus
Thursdays: 6-6:45pm

Fridays: 6-6:45pm

Saturdays: 9:30-10:15am, 2:30-3:15pm, 3:30-4:15pm
Description
My First Piano Group Class is a 12-week beginner piano class specifically designed for students with no musical experience. Students will learn to play simple tunes on the piano. Each lesson will include solfege singing, keyboard playing, note reading, rhythm ensembles, ear training and homework. The goal of the class is to prepare students to continue with private lessons.
About classes at Opus 1 Music Studio
At Opus 1 Music Studio we offer several group class options that help you align the age and music interests for your budding musician. Our classes are taught by expert teachers who offer the highest standard of education for your child. Scroll below to see an overview of our group classes. Dates, times, and locations vary.
Not sure what class is right for you? We're here to help! You can chat directly on our website, email us at info@musicopus1.com or call us at either of our locations.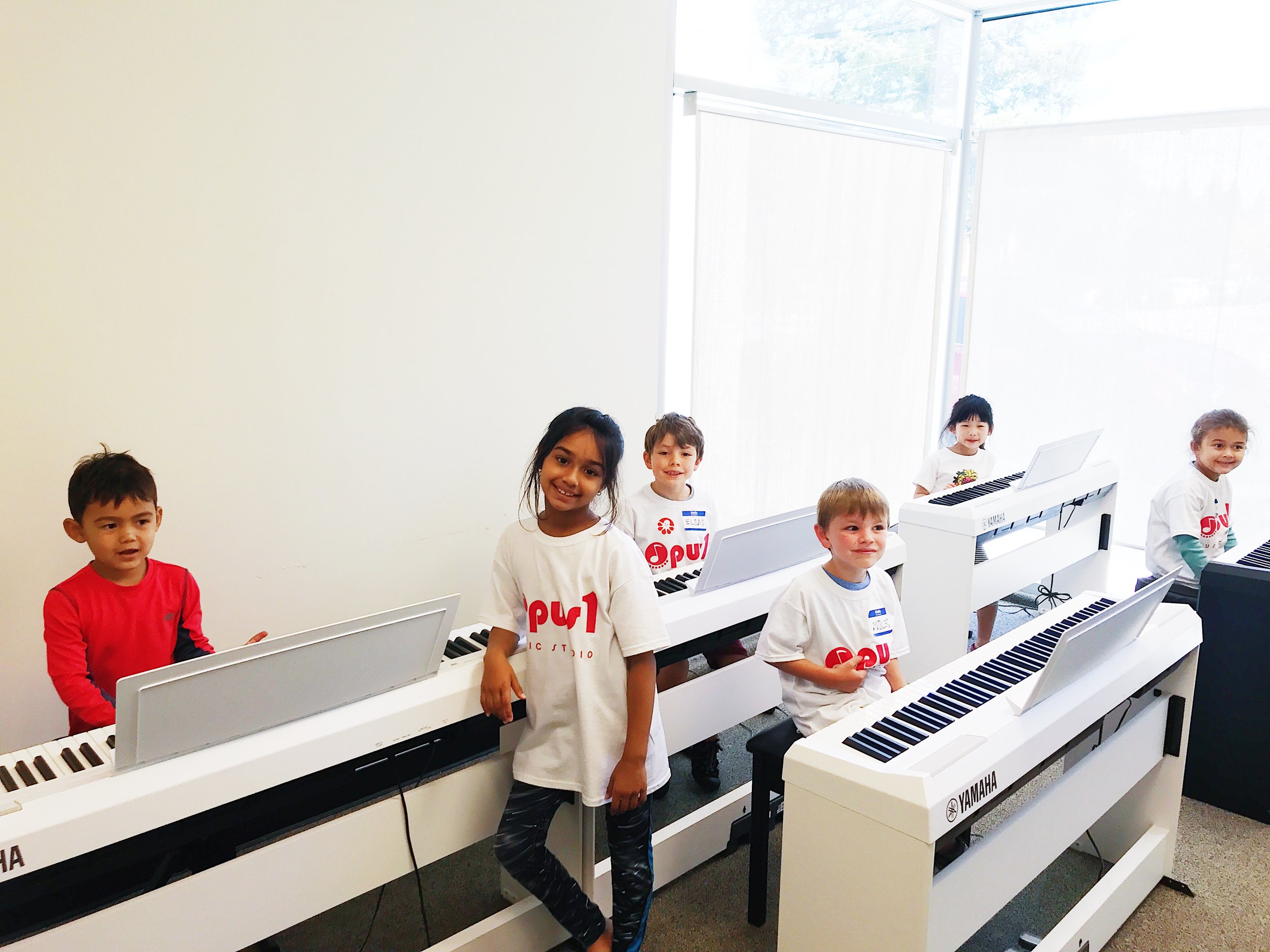 FOR AGES:
5 - 7 years

LOCATION:
Palo Alto

STARTS:
September 17, 2019
(ongoing enrollment until 4th class)
ENDS:
December 14, 2019
________
TUITION:
$490 (12 sessions)
(Includes registration and materials)