AVAILABLE SESSIONS/TIMES
Classes begin January 11 with ongoing enrollment until 4th class
*All Classes Are Held at Our Palo Alto Campus

DESCRIPTION
My Opus Choir (Ages 5-10) brings students together to sing traditional and popular songs in this vocal group for children. While being encouraged to "tell the story of the songs" through expression, students will learn basic music theory, learn to breathe properly, match pitches, and grow their confidence and stage presence. No experience necessary, just a love of singing! My Opus Choir performs at the Opus 1 Holiday Party and Recitals.
Performance on Opus 1 Spring Recital, Summer Recital & Holiday Party. Please see our Studio Calendar for specific dates.
ABOUT CLASSES AT OPUS 1 MUSIC STUDIO
At Opus 1 Music Studio we offer several group class options that help you align the age and music interests for your budding musician. Our classes are taught by expert teachers who offer the highest standard of education for your child. Scroll below to see an overview of our group classes. Dates, times, and locations vary.
Not sure what class is right for you? We're here to help! You can chat directly on our website, email us at info@musicopus1.com or call us at either of our locations.
Mountain View: (650) 625.9955
Palo Alto: (650) 384.6848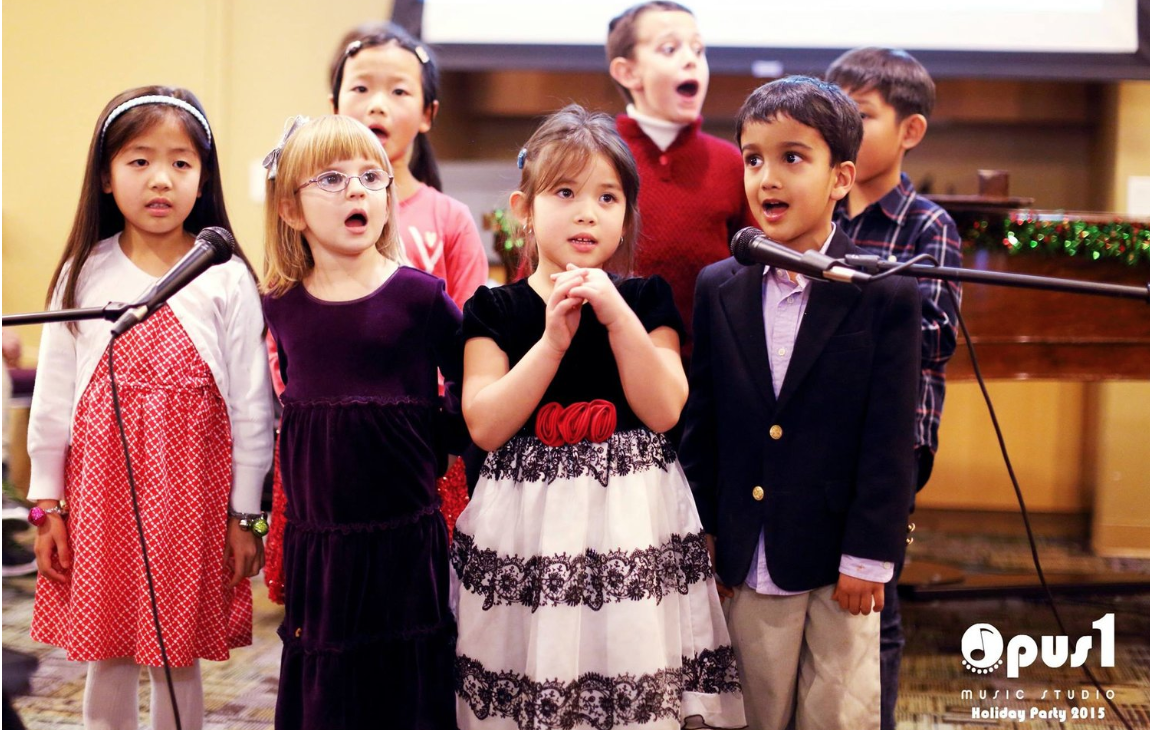 FOR AGES:
5-10 years

LOCATION:
Palo Alto Campus

STARTS:
January 11, 2020
(ongoing enrollment until 4th class)
ENDS:
March 28, 2020
________
TUITION:
$400 (14 sessions)
(Includes registration and materials)